Robert Felicelli
Head, Global Technical Services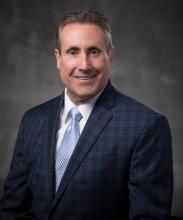 Robert Felicelli is head, Global Technical Services.
Felicelli joined Baxter in 2009 and has served in leadership roles across Baxter's Pharmaceuticals business, Business Transformation Office, and as corporate vice president and Chief Quality Officer.
Prior to joining Baxter, Felicelli worked at Hospira from 2004 to 2009 in roles of increasing responsibility, including as vice president and general manager, Specialty Pharmaceuticals, and as vice president, Global Business Optimization. He began his career with Abbott Laboratories.
Felicelli received his bachelor's degree in mechanical engineering from the University of Illinois at Urbana-Champaign.