At the forefront of innovation in the surgical suite, we design technologies to enhance your technique, increase efficiencies and improve outcomes.
When you need us most, our clinically differentiated surgical care products support hemostasis, tissue sealing, reconstruction, tissue repair, intraoperative patient care and inhaled anesthesia. Our robust portfolio has been demonstrated to reduce intra- and post-operative complications, including complications that require costly blood transfusions and extend operating time. Less complications often translates into faster recovery for your patients and greater cost efficiencies for your hospital or clinic.
From emergency surgeries to elective surgeries, our advanced surgery products are trusted across a variety of specialties, including neurological, spinal, cardiovascular, bariatric, gynecological, orthopedic and reconstructive microsurgery.
Advancing Global Surgical Care
Access
Baxter products are trusted tools in surgical suites in nearly 60 countries.
Quality
Surgeons rely on the quality of our products to deliver improved outcomes.
Designed with Safety in Mind
Baxter products help surgeons reduce intra- and post-operative complications.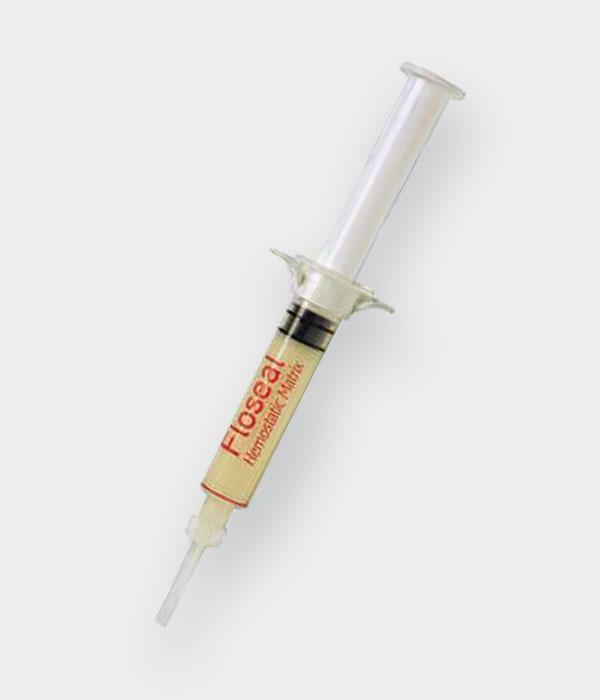 FLOSEAL Hemostatic Matrix
FLOSEAL Hemostatic Matrix is a flowable hemostat that helps surgeons stop bleeding fast – within two minutes on average1. It is 96 percent effective at stopping intraoperative bleeds within 10 minutes1-3. FLOSEAL can be used in spine surgeries to stop intraoperative bleeding on both soft tissue and bone, and is effective even in treating wet, active intraoperative bleeding3. It is the only product of its type that is proven to reduce the rate of transfusions and minor complications in cardiovascular surgery1-3. It is widely used across surgical specialties to help surgeons keep patients safe and reduce risk of complications4. FLOSEAL Matrix is not intended as a substitute for meticulous surgical technique and the proper application of ligatures or other conventional procedures for hemostasis.
FLOSEAL Hemostatic Matrix is available in select countries globally.    
Do not inject or compress FLOSEAL Matrix into blood vessels.
Do not apply in the absence of active blood flow.   

TISSEEL
TISSEEL lösningar till vävnadslim. Indicerat för stödjande behandling när kirurgisk standardteknik inte är tillräcklig: för hemostas, tätning och limning. För mer information, vänligen läs fullständig produktresumé (SPC).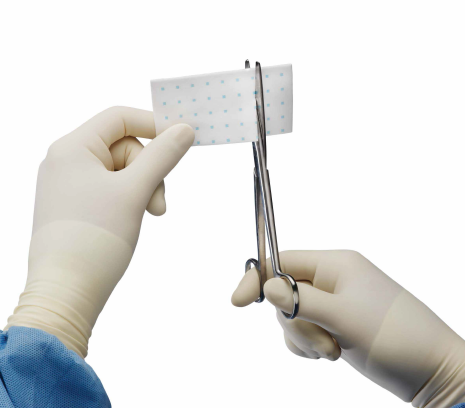 HEMOPATCH
Hemopatch förseglande hemostas består av en mjuk, tunn, böjlig, flexibel platta av kollagen från bovin dermis, täckt med NHS-PEG*. HEMOPATCH är indicerat som ett hjälpmedel för hemostas och kirurgisk försegling vid ingrepp vid vilka kontroll av blödning eller läckage av andra kroppsvätskor eller luft där sedvanliga kirurgiska tekniker är antingen ineffektiva eller opraktiska. HEMOPATCH kan användas för att försluta duradefekter efter traumatisk skada, excision, retraktion eller krympning av dura mater.